The best restaurants are those that are High Road. Use our National Diners' Guide to find local High Road restaurants across 10 major US cities that provide better wages, benefits, and promotion opportunities to their employees. 
Download the Diners' Guide as a PDF or free app for iPhone & Android.
NEW for 2014! Share your restaurant-going experience here.
It is a must-have tool for every eater who's serious about changing the food system.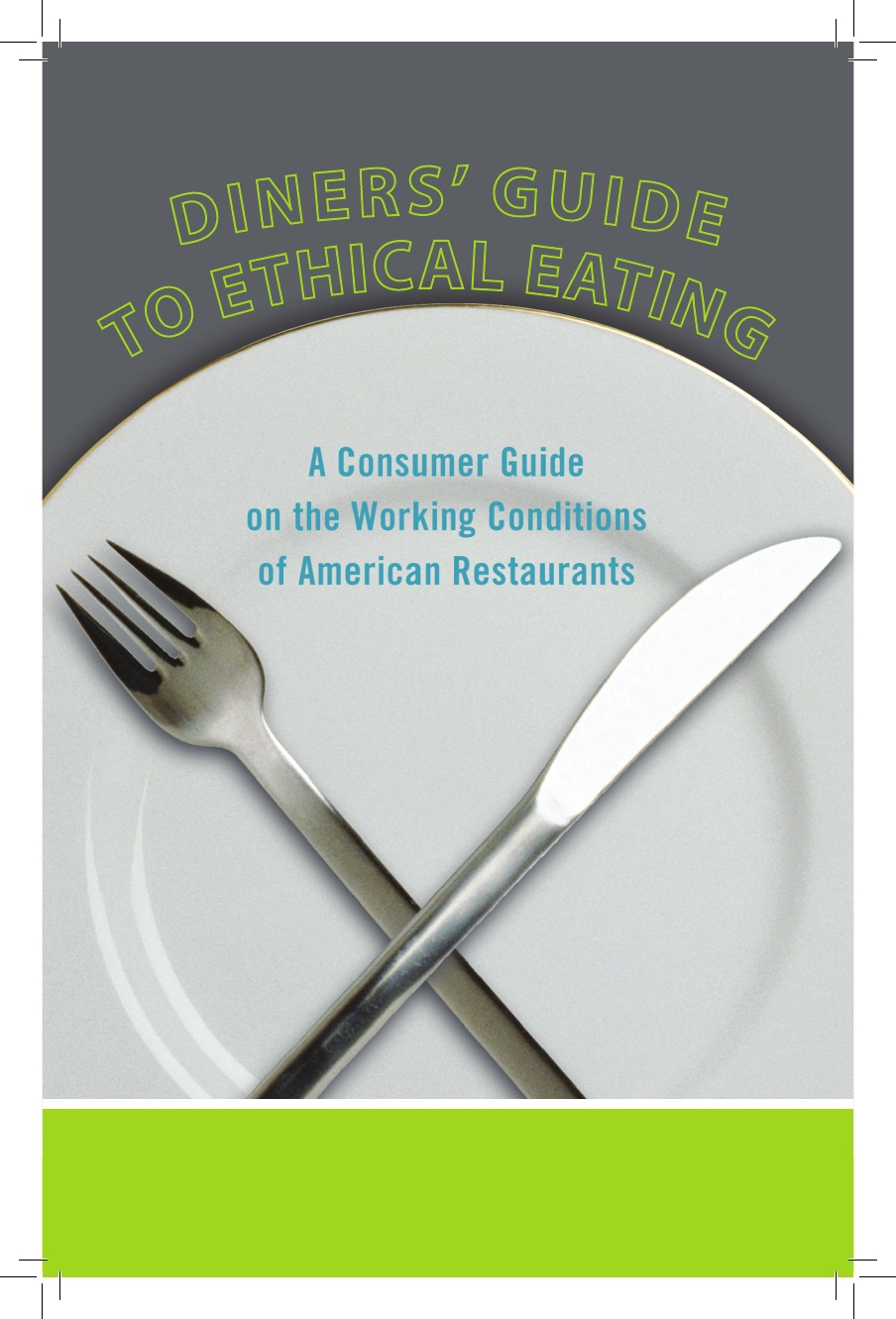 How to USE the Guide
The guide is a start to a conversation.  If your fave grubhub is already high road, then show 'em some love and encourage them to keep up the good work!
If your favorite restaurants don't score well in the guide (or are absent altogether), tell the restaurant owners or general manager that fair wages, access to paid sick days and promotion opportunities are important to you.  Check out the video below to see how it's done:
Leave behind a consumer tip card (see back of Diners Guide) or simple note that lets the restaurant management know you care about good working conditions.
Enjoy reviewing restaurants? Take to Twitter, Facebook, Swich, Yelp, or your megaphone of choice and use the guide to include a review of a restaurant's employment practices.
Making an IMPACT
Most people are familiar with this Portlandia sketch, right? If we feel empowered to ask about Collin the chicken's roaming acreage, why shouldn't we feel the same about working conditions for our cooks, servers, and dishwashers?
The more of us who speak up, the more impact we'll have!